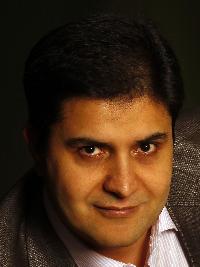 Membre depuis Aug '09
Langues de travail :
anglais vers farsi (persan)
anglais vers persan (farsi)
farsi (persan) vers anglais
persan (farsi) vers anglais
dari vers anglais
Sasan Zangeneh Bar
Done. Next, please!



Brussels, Brussels, Belgique

Heure locale :

20:59 CEST (GMT+2)




Feedback from
clients and colleagues
on Willingness to Work Again

1

positive review
Enjoy the Quality.
Traducteur et/ou interprète indépendant,

Membre confirmé
Ce traducteur participe à la localisation de ProZ.com en farsi (persan)
This person has a SecurePRO™ card. View now.

Translation, Interpreting, Editing/proofreading, Website localization, Software localization, Subtitling, Transcription, Training, Desktop publishing, Project management
Spécialisé en :
Comptabilité
Finance (général)
Entreprise / commerce
Ordinateurs : matériel
Ordinateurs (général)
Droit (général)
Gouvernement / politique
Ingénierie (général)
Télécommunications
Mécanique / génie mécanique
More
Points PRO : 36, Réponses aux questions : 28, Questions posées : 31
Échantillons de traduction proposés: 1


More
Master's degree - Allame Tabataba'i
Années d'expérience en traduction : 14. Inscrit à ProZ.com : Mar 2005. Devenu membre en : Aug 2009.
N/A
N/A
N/A
Adobe Acrobat, Adobe Photoshop, Frontpage, Indesign, MetaTexis, Microsoft Excel, Microsoft Word, Powerpoint, QuarkXPress, SDL TRADOS, SDLX
anglais (PDF)
Sasan Zangeneh Bar respecte les pratiques professionnelles ProZ.com's - Liste des pratiques (v1.1).
Bio
I hold an M.A. in

Translation Studies

. I have been freelancing since 2005. I have also worked as an in-house translator at

MTNIrancell Telecommunications Company

. I am also teaching English at

Iran Language Institute

, the biggest language school in Iran.

*Professional English<>Persian/Farsi translation*

Cet utilisateur a gagné des points KudoZ en aidant d'autres traducteurs sur des termes de niveau PRO. Cliquez sur le total des points pour afficher les traductions proposées.



Total des points gagnés: 40
Points de niveau PRO: 36


Principales langues (PRO)
anglais vers farsi (persan)
20
farsi (persan) vers anglais
12
anglais vers persan (farsi)
4
Principaux domaines généraux (PRO)
Autre
20
Technique / Génie
12
Sciences sociales
4
Principaux domaines spécifiques (PRO)
Sciences sociales, sociologie, éthique, etc.
12
Ingénierie : industriel
4
Archéologie
4
Ordinateurs : systèmes, réseaux
4
Militaire / défense
4
Fabrication
4
Biologie (-tech, -chim, micro-)
4

Afficher tous les points gagnés >
Mots clés : accounting, Accounting & Auditing, Accounts Professional, acrobat, adaptation, adapted, adobe, Adobe Acrobat 9 Professional, ADSL, Advanced in English, advertisement, Advertising & Public Relations, Aerospace, Affaires, agents, agreement, agreements, Agriculture, agronomy, American English, anglais, Anthropology, Archeology, Architecture, area, Art, art and literary, Art History, arte, articles, articles of incorporation, arts, Arts and Humanities, Arts and Humanities (general), attorney, Attorney Lawsuit Complaint Contract Certified Conference Written Translation Interpretation, Audio, audiovisual, auditing, auidobook productie, auidobook production, automotive, Automotive Industry, Bachelor of Art social semiotic, balance, bank, banking, Banking & Financial Law, banks, barrel, België, belgique, Belgium, best translation service, bewerken, bibliographies, Biochemistry, biology, birth certificate, Birth Certificates, books, Botany, British English, brochures, brussel, Brussels, business, Business (general), business plan, business translation, business translator, bylaws, cable, camera, CAT, CAT tools, Caterpillar, CATs, CATs Tools, cellular, certificates, certified English to Persian translator, certified translation services, certified translator, chemical, chemistry, cinema, clinical trials, closure, com, commerce, commercial, commercial translation, complaint, compression, compressor, computer, Computer Graphics, computers, Computers (general), conferences, connector, Conservation, construction, context, contextual, contract, Contracts, convention, conventions, cooking weighing packaging, copywriting, Corporate Law, corporate life, correction, court, credit, criminology, crude-oil, cultural, cultural adaptation, Cultural Rights, cultural social technical law, culture, CV, debit, Dentistry, Desktop publishing, Desktop Workbench, Digital Image Processing, Diplomas, document translation, document translation services, documents, doublage, dubbing, Eastern Farsi, easy translation, Ecology & Environment, economic, economics, editing, edition, editor, editorial, education, education certificate, educational, electrical, electricity, electronic, electronics, email, e-mail, embryology, EMC, Energy, Engels, Engineering, English, english to farsi, english to farsi translation, English to farsi translator, english to persian, english to persian translation, English to Persian translator, environmental, equipment, europa, Europe bruxelles, European Union, Excel, experience, experienced translator, exportation, exporting, Farsi, farsi editor, farsi linguist, farsi to english, Farsi to English Translation, Farsi to English translator, Farsi Translation, farsi translator, farsi translator needed, fast turnaround, Film, Film & Television, Film Services, Finance, Finance & Economics, Finance & Economics (general), finances, financial, financier, flyers, food, Food & Dairy, Food & Dairy Technology, forestry, freelance, free-lance, freelance translator, freelancer, French, full time translator, full-time translator, gas piping, Gastronomy, general, genetics, geopolitics, gestion de projet, globalisation de sites web, globalisering, globalisering van websites, globalization, good prices, good writing skills, Google, google translation, google translator, government, graduated translator, grammar, guidelines, guides, guitar, Hall & Partners (surveys), hardware, health care, Heath Care, high communication skills, high quality translator, highly qualified standard, histoire, History, hobby handcraft, holistic, html, human rights, humanities, idioms, Idioms WordServer, immigration, industrial, Industry and Technology (general) Cosmetics, Industry and Technology Cosmetics, information, Information Technology, instruments, insulation, Insurance, international, International Development, internet, Internet presentations, Interpretation Services, interpreter, interpreting, inventory, Iran, iranian linguist, iranian translaor, Iranian translator, Iranian translators, isolation, IT, job description, Joseph Healthcare, journalism, journalisme, journalistic, Jurisprudence, kwaliteit, lab equipment, lab practice, language, language translation websites, Latin America, law, Law (general), lawsuit, legal, legal and economic text, legal translator, leisure industry, letters rotatory, ley, LG, life sciences, lighting, linguist, linguistics, literary, literary translator, Literature, Localisation, Localization, lokalisatie, machinery, Machinery & Tools, machinery legal, management, manuals, market research, marketing, markets, marriage certificates, Master of Arts, Master's, mechanical, mechanical engineering, mechanics, media, Medicaid, medical, medical charts, medical educational translation, medical equipment instructions, Medical Instruments, medical test, medical translation, medical translator, Medicare, medication, Medicine, MemoQ, menus, methodology, Mexico, microbiology, military, Mining & Minerals, mobile, mobile phone localization, mobile translation, mondialisation, moneybookers, montage, mortgage, motor, MS Office 2007, MSN translator, multilingual, Multimedia, Museology, Museum, Museums, music, nasynchronisatie, native Farsi, native Persian, negotiable rates, network, neuroscience, New York, newsletter, newsletters, nuclear, Nueva York, nursing, nutrition, office, official translator, offshore, oil, on time translator, online farsi translator, online linguist, online translation, online translation services, online translator, Open Office, PA, package, Painting, Panasonic, passports, patent application, Patents, pathology, patient information, paypal, PC, pdf, peacekeeping, persan, persian, persian editor, Persian freelance translator, Persian freelancer, Persian proofreader, persian to english, Persian to English translator, Persian Translation, Persian translatorوComputers, Perzisch, pharmaceutical, Philosophy, phone, physiotherapy, pipeline, plan, plan commercial, plant, platform, poem, political, political text, politics, Portuguese, PowerPoint, preparation, preparations, presentations, press release, press releases, printers, Printing & Publishing, private correspondence, process, production auidobook, proeflezen, Professional, Professional Farsi Translator, Professional freelance translator, professional freelancer, Professional Persian (Farsi) translator, professional translator, professionele, professionnel, professor, programmes de formation, project management, proof reader, proofreader, proof-reader, proofreading, Proofreading and Revision, property, prospection, psychology, public address, Public relations, publications, publishing, qualified, qualified translator, qualité, quality, quick translation, radio, Railroads, Railways, readership, Real Estate, reasonable rate, reasonable rates, recipes, records, red, redressement rapide, relations, relecture, reliable translator, Renewable Energies, research, research thesis dissertation, researcher, resume, safety, Samsung, samsung translation, satellite, savings, science, Science (general), sciences, scientific, scientific papers, Sculpture, SDL trados, SDL TRADOS STUDIO, sdlx, security, services, Shareholders Agreement, shares, Sheets, Shipping & Maritime, simultaneous interpreter, snelle turnaround, soccer, social, social impact assessment, social science, social sciences, Sociology, software, software localization, song translation, sound, Spanish, Spanish Translation, Sports, STAR-TRANSIT CATALYST, Statements, steel, stock, stock exchange, strategic plan, subtitling, subtitling Persian/Farsi sdlx, summary, switch, system, tageditor, Tax Law, teacher, technical, technical manuals, technical text, technical translator, technology, Teheran, Téhéran, Tehran, telecommunication, telecommunications, text, texts, theatre, therapies, tools, tourism, tractor, trade, Trademarks & Copyrights, Trados, Trados7, traducteur, traduction, transcript, transcription, translate english to farsi, translate english to persian, translate farsi to english, translate into farsi, translate into persian, translate persian to english, translate to farsi, translate to persian, translation, translation agency, translation commercial, translation company, translation firm, translation from English to Spanish, translation from French to Spanish, translation from Portuguese to Spanish, translation jobs, translation of manuals, translation of websites professional translator, translation service, translation services, translation studies, translation to Farsi, translation to Persian, translation websites, translation works, translator, translator google, translator jobs, translator needed, Transportation, Travel, Travel & Tourism, tribunal, turbine, ture, TV, Typesetting, UI, urgent, user interface, vaccine, verified credentials, vertaler, vertaling, video, Video Editing, voice, voice over, voiceover, voice-over, web, Web design, web site translator, web sites, Website, website globalisation, website localization, website translator, websites, welding, Word, Wordfast, work, worksheet, written, written translation, xhtml, yahoo, yahoo translator, Zoology, اخبار, اسناد و مدارک, انگلیسی, انگليسي, آگهی, بومی سازی, پارسی, پارسي, پروژه, ترجمه, ترجمه ادبی ترجمه حقوقی, ترجمه اسناد, ترجمه دقیق, ترجمه متن, ترجمه متون, ترجمه وب سایت, حرفه ای, حرفه‌ای, خدمات, خدمات ترجمه, صداگذاری, علوم اجتماعی, فارسی, فارسي, کیفیت بومی‌سازی, مترجم, مترجم, مترجم ادبی, مترجم انگلیسی به فارسی, مترجم آنلاین, مترجم حرفه ای, مترجم حرفه ای فارسی زبان, مترجم حرفه محلی سازی, مترجم شفاهی, مترجم فارسی, مترجم فارسی به انگلیسی, مترجم فارسی به انگیسی, مترجم کتبی, مترجم متخصص مترجم انگلیسی به فارسی, مترجم متون, مترجم متون ادبی, مترجم متون حقوقی, مترجم متون خبری, مترجم متون رسانه ای, مترجم متون زبان شناسی, مترجم متون سیاسی, متون بازرگانی, متون پزشکی, مدرس ترجمه, مطالعات ترجمه, معادل, معادل‌یابی, نمونه خوانی, نمونه‌خوانی, ویراستار, ویرایش, ویرایش مترجم انگلیسی به فارسی, ويرايش
Dernière mise à jour du profil
Feb 15