When Success Depends on Every Word
Anywhere in the world, we have it all: world-class interpreting, state of the art Bosch interpreting equipment and a personable audio technician for your event. Give us the particulars of your conference or group event, and we will take it from there!

Responsive customer service is what makes people choose Capital Linguists. Conference Interpreting Services and Simultaneous Interpreting Equipment & Rental is our specialty.

Our Document Translation Service works over-time to bring you the best translated documents for publication or internal use.
4 years in business
Less than 3
English
10 services offered
wide range of industries served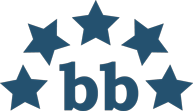 5.0