Expertise translates easily
Transitive is a Paris-based translation company that focuses on getting you the best technical and medical translation money can buy.

We offer a wide range of services: translation, proofreading, localization, QA testing, subtitling, transcribing and voiceover.

For all your documents, audio files, videos, and websites, we offer the best quality at the best possible rates.

We are able to do so thanks to our network of hundreds of freelance translators. Each one of them is a true expert in their field: engineering, energy, chemistry, oil and gas software, IT, web and many more. Most of them were engineers or technicians in their area of expertise before becoming translators.

This large network also means that we can take urgent jobs and deliver short documents within 24 to 48 hours and that we can deal with all the major European and Asian languages.
2 years in business
Less than 3
10,000+ words/day
10 languages supported
wide range of services
wide range of industries served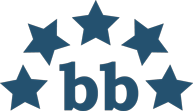 5.0